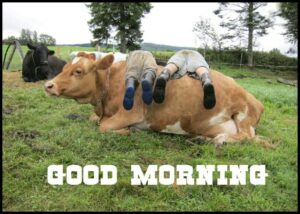 Good Morning!
Well, here it is, the last day of 2022. I have to admit, it has been one heck of a year. My wife and I are sure hoping next year will be better. Not complaining mind ya, as we are both still walking around, which is something in itself.
The weather, however, has sure changed over the past twenty years, warming up to almost where it was in Niagara on the farm. The good part is us here in the north can get our crops in a bit earlier and grow things a bit longer, which sure makes it nice with the prices some folks are selling things for these days. It's all about money here in Canada, not helping out the working man … or woman.
Highway 522 is bare and wet, which will make travelling quite good today. We did have some heavy fog yesterday and through the night, but here in Port Loring it is all but gone now. Actually, lookin' outside, we are seeing about the same amount of green as white. And I suspect more snow will be melting today, with the temperature sitting at 0.8 C | 33.44 F and going to rise a bit more as the day moves forward. But the specialists are calling for a wintry mix today, so you never know for sure, especially living where we do. Our weather station is calling for the same.
On another note, I didn't do much yesterday as my wife and I sort of took things easy. It seems that after a day in town picking up groceries and things, the following day we need a rest. I chalk it up to what it costs for things. And by the looks of what our Powers That Be are planning, things aren't going to get much better in 2023 in that department. Saddens me to see the direction our country is headin'. But as the old saying goes, give them enough rope, and usually they hang themselves. The only problem with that saying is in this case … is, we the working people pay the price while waiting, and then for years after that. Hard life for a lot of people when it could have been avoided simply by managing things a lot differently. Anyway, enough of that.
I am going to enjoy a bowl of porridge and a piece of toast that my lovely wife is making for me, and will then see about some things that need doing here on my Computer.
In Closing, I Would Like To Wish You Well.