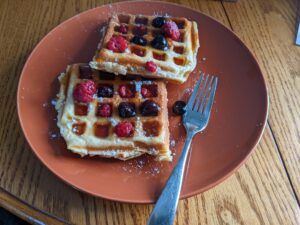 Good Morning!
It's a cloudy morning, waking up. We are having a few flurries at the moment, but nothing like it has been. We didn't have any more snow to speak of overnight. Highway 522 is half snow covered with some icy sections throughout. They are calling for some more snow with whiteout conditions later on today, when the winds pick up. When the winds do pick up, they will usher in some extreme cold temperatures for tonight, tomorrow and tomorrow night. So an extra blanket will be needed when you go to bed tonight. At least for those living in our area.
On another note, we did have a pile of snow to clean up yesterday, which took my wife and I most of the morning. The good part was, the snow was light, which helped us a lot in moving it. I would say the last snow fall accumulation would be between 4 -6 inches. So, total snow on the ground now is around the 2-3 footmark in certain areas. About right for our area for this time of year. I have seen a few snowmobiles in the past few days, which means that some are out enjoying themselves. Which is nice to see.
My wife and I don't own a snowmobile, as they are too expensive, with all the expense that is attached to them these days, insurance and things. We do however get out for a walk occasionally, when we aren't moving snow, which is nice in itself, as we do have some nice country in our area.
With that, I am off for some waffles that my lovely wife is preparing, and will then see what the day has in store. Too cold outside to be doing much. Stay safe. GW