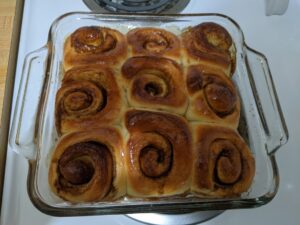 Good Morning!
It's a beautiful morning here in Port Loring, and it's good to see the sun.
It seems that no matter what the day brings, the sun makes it a lot better. We didn't have any more snow overnight, but we did have around 2 inches throughout the day yesterday. All in all, there is still lots of snow on the ground. I would say a good foot. More so in drifts. Highway 522 is partially snow and ice covered this morning, but the sander has made its rounds. Which will melt things and make travelling pretty good a bit later on in the day.
Apart from that, I am happy that I was able to clean up our driveway yesterday. I like to keep the snow cleaned up as if you don't them tire tracks make it quite difficult to remove the next snow fall. Also, it makes it look like someone lives here. Following that, I helped my lovely wife in making a loaf of bread that we will sample shortly, as well as some cinnamon buns. Can't wait!
With that, I am off to put some more wood in our furnace, and then I think I will get back to working on my new Mystery Novel. I will see how that is going. My characters in the book seem to be calling me. Haha. Stay safe. GW