Click on Image to Enlarge!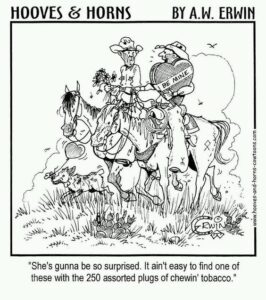 Good Morning!
It's another cloudy morning here in Port Loring. We did have about an inch of snow overnight. Not enough to warrant me waking up my snowblower. But in saying that, we are having some light flurries at the moment. By the looks of things, we could get another inch before is eases off later on today. So … we will see how that works out.
Highway 522 is pretty well free from snow, but there are a lot of icy sections throughout. So care should be taken if out and about. On another note, I still haven't seen that many snowmobiles yet this year. Usually we see a hundred or more through the week, and sometimes even more. Weird winter for humans and nature. But then with a lot of people out of work, mortgage rates being so high, along with groceries and gas. And then the government preparing to take more taxes off the working man's paycheck. I think our hard times here in Canada are just beginning. The worst part is our powers that be are still giving our money away to other countries. I can't see how they can justify that in their minds, when so many here in Canada are in need. But then again, it's been that way for a lot of years, just the same it shouldn't be that way. We have to stop giving money and things away to other countries. Simple as that. The only way we are going to get out of this mess is if we look after ourselves first. Then we will be able to help others, within reason. Anyway, I am off for a bite to eat that my lovely wife is making for me, and I will see what the day has in store.
Stay Safe.