Our latest book Natures Gateway To Health  
There is so much to learn when it comes to Nature and what it can do for you.
In this book we will try to explain just what you can do for yourself and your family to gain a healthier life-style.  A few changes can make a great difference.   Natural remedies can be found in your cupboard or just outside your back-door.
We urge you to read this book in its entirety so that you understand and become familiar with how Nature and your body can work together.
The knowledge within this book was put together by unique people who used experimentation, hard work and even death to bring to you the abilities of what plants and Nature has to offer!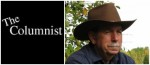 George Walters Is a Published Free-Lance Writer – For The Past 26 Years.
Bookings For:
"Meet The Author, Speaking, Signings & Seminars"
Contact us at:  [email protected]
Or: 705-757-1640
To Purchase Our Books On-Line http://www.keepingnotes.com/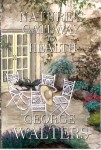 Other books by George Walters          Short Stories for all ages