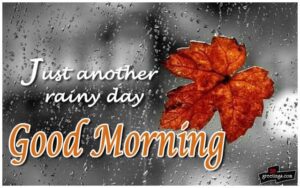 Yep another rainy day here in Port Loring. We also had a lot of heavy rain through the night. I don't really mind though, as I enjoy listening to it on the roof. The temperatures are holding these days with it sitting at 11.1 C | 51.98 F getting out of bed. The good news is the rain should give away to lots of sunshine starting Thursday. But that all depends on which way Hurricane Ian heads. At the moment it looks like it has Florida in its sights. I hope they make out okay, as life has been hard enough the past two years without having to deal with Nature. But then again that is what life is all about. What will be will be, so best make the most out of every day. I found that to be true over the years. Highway 522 was quiet yesterday, but I suspect it will pick up later on today and get real busy nearing the end of the week. Its been that way since we moved here 20 years ago.
Yesterday I took it a bit easy working on my 101 Podcast. Which is all about how we celebrated Thanksgiving years ago. Today being a wet day I will finish it. The wife however worked all day doing the wash and making meals. She is a hard working woman for sure. A pretty one too! She is trying as I am to get things done up … so she has time to do her paintings this winter. Which is something she enjoys.
With that I am off for a bowl of cereal and will then see what mischief I can get into. Stay safe.
In Closing, I Would Like To Wish You Well!