Good Morning!
Waking up here in Port Loring this morning, it is a bit cloudy. It is also wet, caused by all the heavy rain we had through the night. I have to say it rained pretty good too. I do however like to listen to it fall on our roof at night. It seems to lull me to sleep. It reminds me of when I was young many years ago as my bedroom was upstairs, and we had a steel roof. You could say, memories of the good old days. The temperature getting out of the sack was sitting at 5.2 C | 41.36 F. It will warm up some as the day moves forward. And taking a look at my weather station, we could see some sunshine today. But it will be short-lived, as more rain is in the forecast for the next few days. And I hate to mention the word snow, but we could see some flurries later next week. Highway 522 is bare and wet once again this morning, and the traffic is slow these days.
On another note, I was going to head on out to my woodworking shop yesterday, but decided to stay inside where it was warm and dry. And you know … I can do that. Ha ha. Some say it must be nice. I say yep it sure is, but my lovely wife and I earned it too. For most of our life, we worked from daylight to dark.
Today I will see what develops. Now I am feeling somewhat better, my mind is on doing all kinds of things. I just have to choose cautiously, as I don't want to be laid up all winter. My mind says okay let's do this, but my body says hold … up there a minute partner, and think this out.
With that, I am off for a bowl of oatmeal and a piece of toast that my wife is making for me. Then I will see what the day has in store. Stay safe there is a lot of sickness spreading around these days, and it will be quite bad for the next month or so before things settle down.
Funny in one way, as when we were all wearing masks,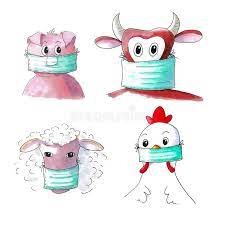 you hardly ever heard of anyone catching a cold or flue. Actually, no one even needed the flu shot. Makes me wonder why more of us aren't wearing them these days, especially going into winter. For my wife and I we do when ever we go into stores or where there is a lot of people. We also use hand sanitizers before and after too. We feel it is a lot better than getting sick. But, as I always say. "To Each Their Own."
In Closing, I Would Like To Wish You Well!