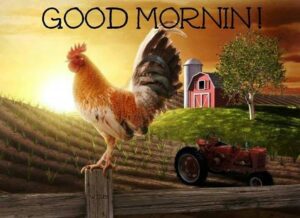 It's a cool morning here in Port Loring. The temperature waking up was sitting at 3.4 C | 38.12 F. It's cool enough that could see a flurry here and there throughout the day. Highway 522 is bare and wet this morning, as we are having some light rain at the moment.
On another note I did get my snow tires and oil change done yesterday, but we found that my brakes aren't all that good, so he ordered some parts for that which we will get done in a few days. It always seems something comes along to take your money these days. I don't know how many times we had to install new brakes and rotors on our vehicle since we bought it, but it has been a few, that's for sure, along with other things too. They sure don't make cars like they used to do.
Today I will take it easy as I am not moving like I should be, so best to stay put for a bit. I never know what a day might bring these days.
With that, I am off for a bowl of oatmeal and, well … we will see. Stay safe.
In Closing, I Would Like To Wish You Well.