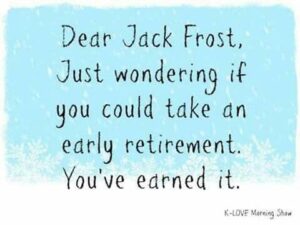 Good Morning!
It's a cool morning waking up here in Port Loring. The temperature getting out of bed was sitting at -1.8 C | 28.76 F. It will warm up some as the day moves forward, but them warm temperatures we were having are gone. At least for a while, as where we live you never know. One day it could be warm, the next day we could be up to our ears in snow with icicles hanging from our nose. I am hoping it will be a warmer winter than last year. Reason being we wouldn't be burning as much oil or wood. And with the price of oil, gas and wood these days, it makes it hard on us older folks and others, that doesn't have much $$$ to spare. The good news is we are having some sunshine this morning, which will make it, at least, look nice outside. Highway 522 is bare, dry and quiet this morning, but it is early. I should also mention that we had a heavy frost overnight, as looking out, the roof on my woodworking shop is pure white.
On another note, I didn't do all that much outside yesterday with it raining for most of the day. I did clean up my shop a bit and got some wood out of storage to start another project. After that I finished up another Podcast for Friday morning, and by the time I had that all finished up, it was time to have supper and put my feet up. All in all, a pretty productive day.
With that, I am off for a bowl of hot porridge that my lovely wife is making for me, and will then see what the day has in store. Take care and stay safe, as there is a lot of sickness around these days. The hospitals are filling up in the Southern part of Ontario. This virus isn't done with us yet. You put it, the Flu and colds together, it makes it kind of rough on folks. And a lot could be avoided if
In Closing, I Would Like To Wish You Well.