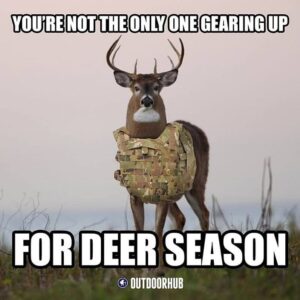 Good Morning!
It's a cold morning here in Port Loring. A frost through the night took a grip on the land, and looking out my living room window, the ground is white. Kind of pretty in its own way. The temperature waking up was sitting at 0.3 C | 32.54 F. It will warm up a bit as the day moves forward. Well … a wee bit. The good news is … we will see lots of sunshine for the next few days. So, I guess I can't complain, But then again, it wouldn't do any good to complain anyway. Highway 522 is bare and dry this morning, which will make travelling today quite nice.
On another note, my wife and I took a trip to town (North Bay) yesterday. We were in need of a few things for winter. This is the time to pick these things up, as there are some good deals waiting to be had in certain stores. I did pick up a real nice pair of winter lined leather mittens for $10.00 at Giant Tiger, over by Sobeys. In this country, you might as well throw finger gloves in the garbage. Gas prices were sitting at $1.77 a Litre, not as bad as it was earlier in the year. Still too damn much, though. The groceries we bought yesterday, were also a touch expensive, but we did pick up a few things that were being sold at a good price. Kind of surprised us. While there, we bought some lunch and ate it in the car, taking in the sights. We enjoy doing that. We had so many places to go we didn't get home till after dark, and by the time we got to bed it was around midnight. Any longer and we might have turned into a pumpkin. That is an old quote we used years ago. Ha ha.
Funny how things goes. While shopping and going to places yesterday, my intuition was telling me that we had to be careful going home, it kept nagging at me saying we had to keep an eye open for deer and thing. I had a not so good feeling. So paying attention to them feelings, about halfway home I looked over at my wife and said. "You know, I think I will slow it down to around 70 just in case." She said she thought it was a good idea too. Two minutes later, out of nowhere, there stood a huge moose right in front of us. By not going too fast, we were able to come to a stop. Watching it slowly move off into the bush. If I had been going the speed limit, and not following my intuition, we would have definitely hit it. And you know … you sure don't need to be hitting one of them. A deer is bad enough, I know, as I hit one that ran out in front of me coming home from Florida one winter. It made a heck of a mess of my car, let me tell you. At that time in my life, I was young, and I didn't take heed of my instincts. After that I did, and over the years it has sure paid off. With a lot of things, actually. Like last night. You know, I think we all have that gift, but most folks today doesn't recognize it, being that a lot have been protected too much throughout their lives.
With that I am off for a bowl of cereal and a piece of toast and will then see what the day has in store. Enjoy your day and stay safe. We noticed a lot of young folks coughing and sneezing in the stores yesterday. We were happy we both were wearing our masks and using a lot of hand sanitizer.
In Closing, I Would Like To Wish You Well.