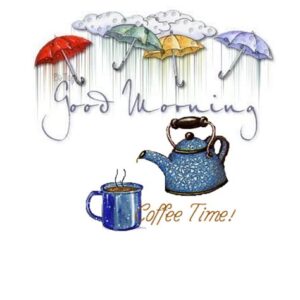 Good Morning!
So, how is everyone doing this morning? Good I hope. It is a cloudy rainy day here in Port Loring, but in saying that we are having some more warm temperatures with it sitting at 6.9 C | 44.42 F getting out of bed. Things will cool off some starting tomorrow, but it's still well above normal for this time of year. Which is fine with me, as every day brings us closer to spring. Ha ha. I am sure though, we will be in for some not so good weather in the near future.
Highway 522 is bare and wet this morning which other than the rain will make travelling not so bad, for those that need some groceries and things in North Bay or Powassan.
On another note, on my way to pick up the mail yesterday I was stopped by the OPP standing on the corner of Wilson Lake road by Home Hardware. They were stopping and asking folks if they had anything to drink. I said no, nothing other than coffee, not sure if that counts. They then smiled and said, "How about Marijuana." Ha ha. I laughed and said, "nope, that it is hard to get around our area." They said I should open up a shop, as I would be the first one in town to do so. Ha ha. I told them that North Bay has enough for everyone, and they agreed saying that North Bay had more Marijuana stores than Tim Horton's Ha ha. I said. "Yep, that's for sure, who would have thought." With that they waved me on with all of us having another good laugh. Nice couple of fellers they were.
Yesterday I worked in my woodworking shop for most of the day. Today will do the same. I did light up my stove this morning if for nothing else to take out the dampness, as it is wet out there this morning. The shop wasn't all that bad, though, as I put in a large piece of hardwood before going to bed.
With that I am off for a bowl of porridge that my lovely wife is making for me, and will then see what the day has in store. Stay safe.
In Closing, I Would Like To Wish You Well!