Click on Images to Enlarge!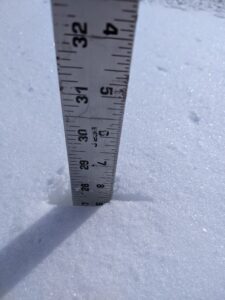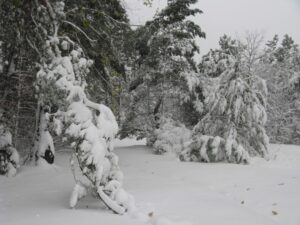 Good Morning!
We all woke up to some more snow this morning. It started early this morning, and it is really coming down now. Yesterday we also had a pile with it snowing pretty well all day. Along with that, we had some pretty high winds, which caused a lot of drifting in certain locations. Like right in front of my woodworking shop door. Seems it likes to test my tolerance now and then, Ha ha. At any rate, once it stops, my lovely wife and I will have our hands full once again cleaning things up. The good news is I did light my shop stove when I finished cleaning up the last bought of snow, so my snowblower is nice and dry, ready to go. I am thinking it will earn its oats this time round, by the looks of what we have had so far. I would say yesterday, and today we had another 8–10 inches, more so in drifts. Highway 522 is snow covered this morning, and with the snow we are having now, travelling won't be good. Best to stay home if possible and wait for a better day. In saying that, warmer temperatures are closing in on us for a few days, which should melt some of the snow we have now. All said, though, it sure looks pretty out there, with all the snow on the branches of the trees. We haven't had much of a winter so far this year, but we are making up for it now. Feb came in like a lion, so hoping it goes out like a lamb. Time will tell.
On another note, I didn't do all that much yesterday, lazed around. My wife was busy as usual, doing some of her wash and making meals. Today I suspect she will continue on doing the same. We try and do our washing on the weekends when the rates are down. Saves us a bit of money.
With that I am off for a bowl of cereal and will then see what I want to do. Stay safe. GW