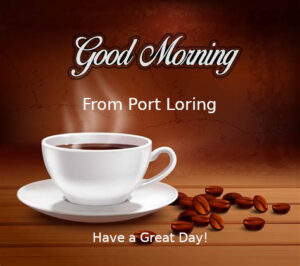 It's another cloudy wet morning here in Port Loring, We are having some light rain at the moment. In saying that the rain should ease off in a bit and if lucky we could see some sunshine. I hope so as I do have some things that need to be attended too outside. I have been doing a few things lately but have to take things easy. Least that is what my lovely wife keeps tellin' me. Ha ha. Highway 522 is a wee busy these days, with a few people moving around. I see the price of gas has gone down a wee bit, which will let folks travel a bit more. But the cost of things doesn't help that's for sure. Groceries are taking the biggest toll on people these days.
The temperature waking up was a bit cool with it sitting at 8.4 C | 47.12 F.
With that I am off for a bowl of cereal and will then see what the day has in store. Stay safe.
In Closing, I Would Like To Wish You Well.