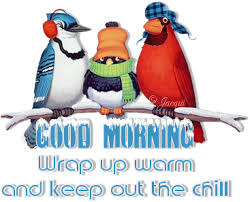 Starting things off, our temperature sure dropped through the night. Waking up it was sitting at 1.3 C | 34.34 F. We also had our second frost. It will warm up a wee bit as the day moves forward. The good news is we will see some sunshine today. Sunshine always makes the day just that much better. The gloomy days seem to make human minds wonder a bit. Highway 522 is picking up a bit traffic wise, with a few tourists not wanting to believe that winter is heading our way. I can't say I blame them either. I know I'm not ready. I am however getting some of our outside work caught up which makes me smile. Today I will clean up the weeds in our vegetable gardens, and mow some grass that needs to be cut. For the past few days my wife and I have been working on our lean-to that we keep our wood in. It was leaning a bit too much, so we tied a rope and a winch to a tree and pulled it straight. Took some doing. Once we had that looked after we got busy and braced it a lot better than it was. Should be good now for another few years. I hope. The way I was health wise I didn't think I would get it done. But a little at a time works.
My wife picked the last of our tomatoes, peppers, squash and cucumbers late in the day yesterday. As they were calling for a heavy frost. We didn't want to loose them as it will be awhile before we get any more good tasting produce. Although my wife did put a lot of tomatoes in the freezer this year. Which will sure be tasty later on this winter. The ones in the stores have no taste what's so ever. If you didn't see the tomato before you ate it, you wouldn't even know they were tomatoes. Like a lot of other veggies too these days. People today go by looks not taste or smells. With that I am off for a bowl of cereal that my lovely wife is making for me and will then see if that grass is dry enough to cut. Stay Safe.
In Closing, I Would Like To Wish You Well.