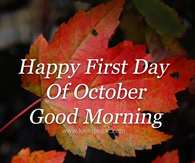 It's a bit cloudy this morning. However we should see some sunshine as the day progresses. Which is okay with me as I enjoy sunshine. Yesterday we enjoyed our front porch for a spell taking in all the colors on the trees that surround our home. Sure is a pretty time of year. My wife and I can't get enough of it. Highway 522 is still a bit busy and I suspect it will get even busier with us closing in on Thanksgiving.
The temperature was cool through the night and waking up it was sitting at 3.7 C | 38.66 F. It will warm up a wee bit later on. The good news is we still haven't been burning any wood, which is nice, as I like to save it for when it gets really cold. We have though been burning oil every morning, which keeps the dampness out of the house. Feels good too.
Other than that not much happening in and around our small town. Which is normal for us. My lovely wife and I like it that way, that is why we moved here years ago. For the quietness, away from all what is taking place in the world today. We had enough of it throughout our life's. and want no part of it now. They can do what they want, but leave us out of it.
With that I am off for a bowl of cereal and will then begin working on another Podcast. I never realized how many people were looking forward to them. It took me an hour yesterday replying to all the emails that folks sent me. I don't mind though, as if folks are enjoying them and they put a smile on there faces, what could be better than that.
Oh and I would also like to thank all those that bought me a coffee using the Coffee Button here in my Blog. Nothing better than to be highly caffeinated working on these Podcasts … along with my Blog. Ha ha I appreciate it.
In Closing I Would Like To Wish You Well.
You can reach George Walters at: [email protected]