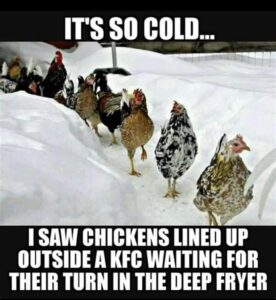 Good Morning!
Starting things off it is a cold morning here in Port Loring, The temperature waking up was sitting at -8.6 C | 16.52 F. Kind of weather where a feller likes to stay in bed under the covers. Not that it is cold in here as it surely isn't with the wood furnace working away eating wood. We sure enjoy that furnace, let me tell ya. The older one we had burned wood like crazy, but this one cut what we used to use in half, if not more, and it burns really clean. We do clean our chimney every year, but even then it still isn't all that bad. But it is a good idea to clean it, that's for sure. I was taught when young that it is the thing to do before lighting it up in the fall. Highway 522 is pretty well clear of snow, but there are a few icy sections throughout, after the freezing rain we had a couple of days ago.
On another note, yesterday I worked here in my computer on some podcasts with a new program I am using. Got lots done and will do more today. Kind of nice to have lots to do inside this time of year. I also made a dump run yesterday, cleaning things up and paid my dues for the year. So that is out of the way too. Kind of nice driving back there, taking in what nature has to offer. She can sure look pretty at times.
With that, I am off for a bowl of cereal that my lovely wife is making for me, and will then see what the day has in store.
In Closing I Would Like To Wish You Well!