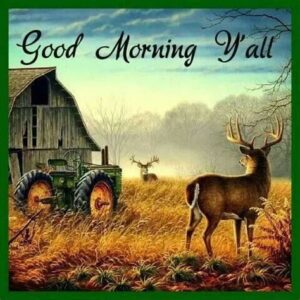 Well, starting things off, it is a cool morning here in Port Loring. The temperature waking up was sitting at -7.6 C | 18.32 F. It's the kind of weather that a feller needs to put on a warmer shirt when going outside. My self I just wear my old Long-Handles, they have been faithful to me now for a good number of years keeping me warm. Once they get put on, my perspective on life takes on a whole new meaning. Kind of makes a feller think he is in Florida, feeling so warm an all.
Highway 522 is pretty well bare this morning, but there are some icy sections throughout. Knowing that kind of makes a fellow want to keep his foot off the gas pedal a wee bit. At least, it should. We didn't have any more snow since yesterday afternoon, which is fine with my lovely wife and I. Yesterday was enough. We did get our driveway and decks cleaned off along with our neighbours. We help her out when we can, as she is up there in years. Even older than me. It took us most of the afternoon to complete the task. We don't move as fast as we used to fifty years ago. The good thing about it was that we got some much-needed exercise along with breathing in some of our fresh northern air. Gets the old blood moving around, which is needed. I do however enjoy our wood heat after being outside. I have never found any other heat that can take the cold out of a body as quick as wood heat does.
On another note, I did do a wee bit of work on some podcasts yesterday, along with moving some snow. Today I will get to work in Ernest. I have a few on the go. To date I would say I have over 2000 short stories that have been published in Newspapers and Magazines all over Canada and the USA, along with a few other countries. Makes me feel downright proud, knowing so many folks are enjoying them. It is also nice to hear that a lot of folks are enjoying my Podcasts as well. And while on the subject of Podcasts and my Blog here, I would like to thank all those that have Bought Me Coffee over the past few months, showing their appreciation and support, for what I have been doing. It means a lot. I would also like to thank all those that have given me some fine reviews on Amazon, Google, Twitter, along with many other platforms. And finally, I would like to thank all those that took the time to email me, letting me know that they are enjoying what I do. Oh! And I can't forget all those that have called me on the Phone and wrote me letters, it sure means a lot. Not may folks write letters anymore, that's for sure. Some of your letters have inspired me to write about things that I have totally forgotten about. Thanks Folks.
With that, I am off for a bite to eat and will then get to work, or at least make an attempt. I never know what a day might bring. Stay safe.
In Closing, I Would Like To Wish You Well! GW
Oh, and we are getting a wee bit more snow, I see it just started. Hmm, just what we need. Damn!