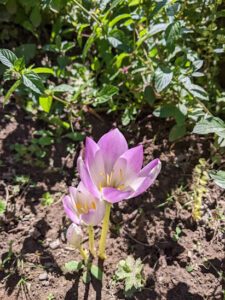 Good Morning.
It's a cloudy morning here, waking up. And by the looks of things, we could see some showers getting closer to lunchtime. Tomorrow, however, the sun will return, but it will be a touch cooler. The temperature crawling out of bed was sitting at 9.2 C | 48.56 F, and it won't warm up much more than it is now for the remainder of the day. So not much we can do about that. Highway 522 is getting busier every day with folks travelling here and there.
On another note, my lovely wife and I took a trip to Field, Ontario yesterday to see a friend of ours. We had a good trip, visited for a spell and then headed on home, taking in the sites along the way. It took us pretty well all day. Kind of glad we went as today being that it is going to rain it wouldn't have been as nice.
Today we will finish up some things outside that need attending before the rain begins and will then take it easy for the rest of the day. After a trip like that, we both need a rest.
With that, I am off for a bowl of cereal and will then see what the day has in store other than we have planned.
Take care and have a great day. GW