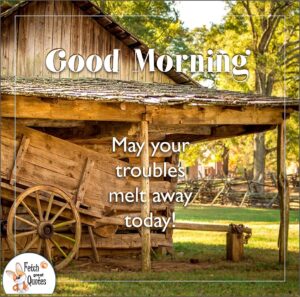 Well, here it is, the 24th of May. The good news is we didn't have any frost overnight or this morning. However, in saying that, it isn't all that warm with the temperature sitting at 2.8 C | 37.04 F. It will warm up as the day moves forward. And will continue to get even warmer as the week goes by. Actually it will get down right hot nearing the weekend with lots of sunshine. Which is okay with my wife and I as we do enjoy sitting and working outside.
Highway 522 is getting very busy with campers and even some tourists and day trippers roaming in and around our small town. If you like the solitude and enjoy nature, then this is the country for you. Of course, there are a few things that aren't all that nice. Like them pesky black flies and mosquitoes. But as soon as it warms up, they will move on for another year. Then we can get on to doing some fishing. Can't wait. I just hope I am up to it, right now my groin and old back sure isn't. But I think it is slowly improving as I am able to walk a wee bit further every day.
Bug Report: The Black Flies haven't been all that bad for the past day or so, and today with the cold weather they shouldn't be all that bad. But after today they will make another grand entrance. Not much we can do, other than wear light clothing, it helps somewhat.
On another note, I was able to walk slowly to my woodworking shop yesterday. My wife placed a chair so when I got to it, I could sit down. After a bit of a rest, I put a coat of Marine Varnish on a Checker Board top that I made awhile back. My wife painted a nice checker board and a scene on top. The varnish will protect it, so we can use it outside. If you happen by this summer, maybe we can have a game or two. Just because we can. It's a one of a kind, as for the base I used a 100-year-old washing machine base.
With that, I am off for another bagel with some jam and cream cheese. After that we will see.
Have a great day. GW