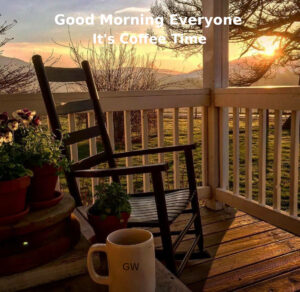 It's another cloudy morning here in Port Loring. However we should see a bit of sunshine as the day moves forward. The temperatures aren't all that bad with it sitting at 13.8 C | 56.84 F. It will warm up a bit later on. The good thing is we didn't need to turn on our oil furnace. I do think though that the oil prices have dropped a wee bit. Which is a good thing, with winter edging into the picture. Highway 522 is still quiet these days. Hunters will be moving in shortly. One class of people moves out … another moves in. This kind of country is always changing. Something like our leaves are doing now.
Yesterday being that it rained off and on for most of the day, I worked on a Thanksgiving Podcast. It will be live in a few days. It will be my 101th episode. I am hoping for the winter I will be able to another every week or so. We will see how that turns out.
With that I am off for a bowl of cereal that my lovely wife is making for me, and will then see what the day has in store. Stay safe.
In Closing, I Would Like To Wish You Well