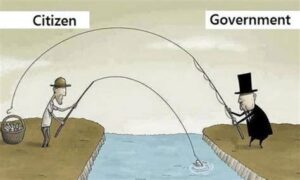 Good Morning!
It's a sunny morning here for a change, with the temperature sitting at -6.2 C | 20.84 F. It will also get warmer as the day moves forward. However, tomorrow we could see some more snow, with another storm heading our way. Kinda depends on which way it tracks, along with how warm it gets. If the temperatures rise, the storm will be mostly rain. If the temperatures hang in around the freezing mark, we will get snow. So it's hard to determine what we will be getting. But it is that time of the year, being in transition, that we can expect just about anything weather wise. Highway 522 is bare and dry this morning, which will make travelling good for those having to go to the big cities for groceries. Joys of living in the sticks. And the prices some of these companies are demanding for things, along with the high cost of gas/fuel oil, makes the situation worse.
It always amazes me how we are misled into doing things we shouldn't be doing.
They are also doing a terrific job of influencing the way we think.
They offer you a little something to get you on their side and agree with them, then they take it away, and everyone is pleased.
Again … it makes me shake my head in a not so good way. But it has been happening from the beginning of time. These leaders, they like to call themselves, know exactly what they are doing, don't kid yourself.
They say on the news, day in and day out; "I am here to help you." I say, "THAT'S THE PROBLEM!"
Anyway, that's my rant for this morning, ha ha. Have a great day. GW